Tyler — Product Designer based in Oakland, CA
The HOFr team approached thoughtbot with an idea for a mobile game centered around the 2018 World Cup. With just eight weeks before the tournament started, we worked with the HOFr team to reshape and redefine their idea into a game with tens of thousands of players worldwide, every day.
We did a Product Design Sprint with HOFr and realized that the solution they came up with didn't really solve the problem that they had (shoutout to design sprints 💁🏾‍♀️). We came up with a new solution and tested it for validation with a few users.
Our new solution was a prediction game which would rank users on their ability to predict sporting events. To replicate this experience we used a google spreadsheet and shared it in a google hangout. We encouraged all of the users to use hangouts on their phone to replicate the app experience. I moderated the test, serving as a "database" by entering data into a separate spreadsheet that changed the table for our users.
This idea made the HOFr team very nervous but watching people enjoy using a spreadsheet gave them to confidence to pivot on an idea they had been working on for two years.
The final visual direction was largely handled by Steven Harley.
Role

UX Design, Prototyping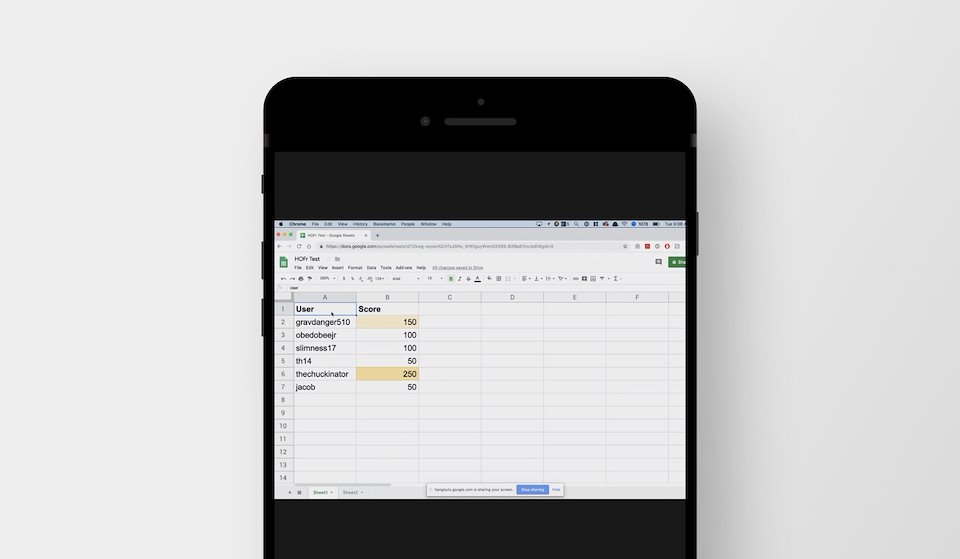 This was our design sprint prototype. We gave the users a video call link to open on their phones, and the video was our live spreadsheet.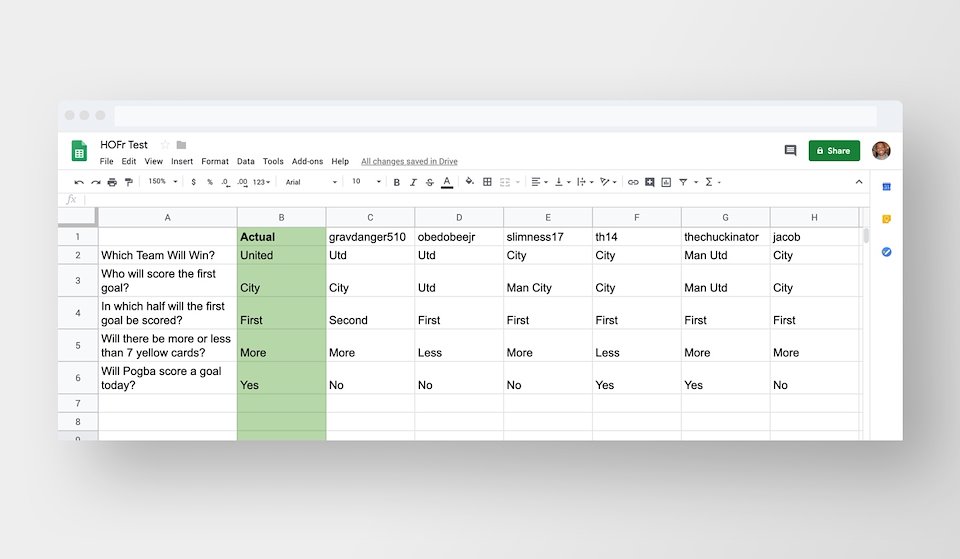 The 'backend' of our prototype. We linked cells on this sheet to cells on the users' spreadsheet so it looked like their view was updating automatically.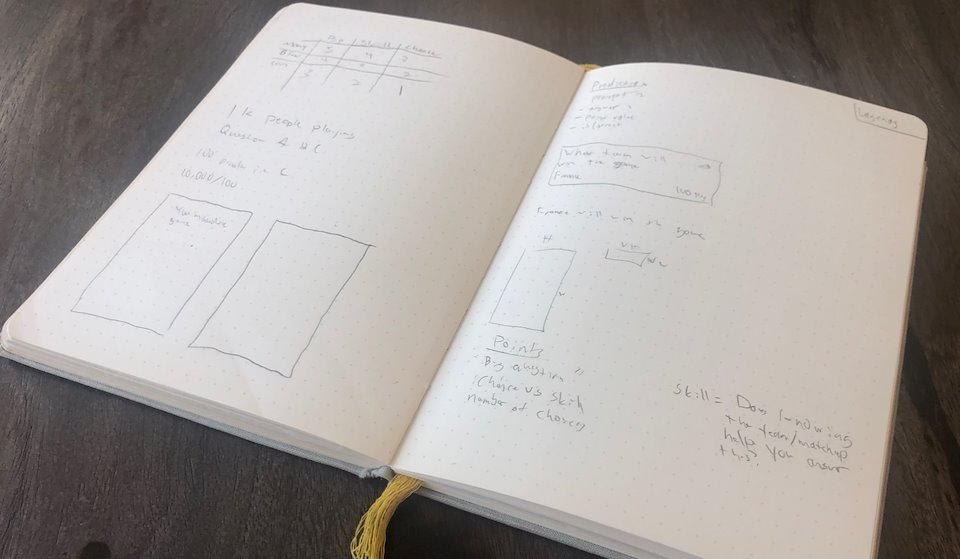 We did a ton of design thinking around game logic. We had never played a game like this, so scoring, rules, and gameplay were all thinks we had to come up with.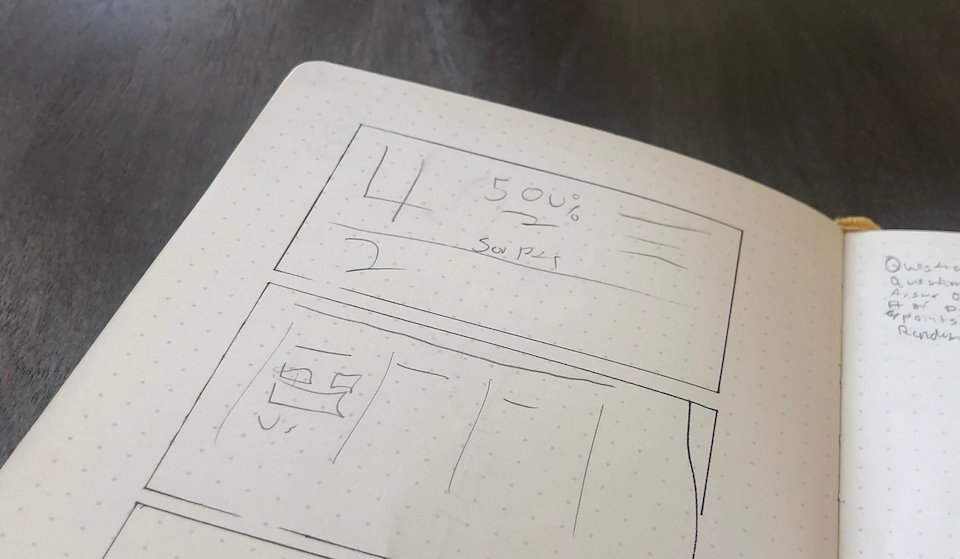 The app had a live show component, so the design team was also responsible for providing the show host with all of the relevant information as it came in.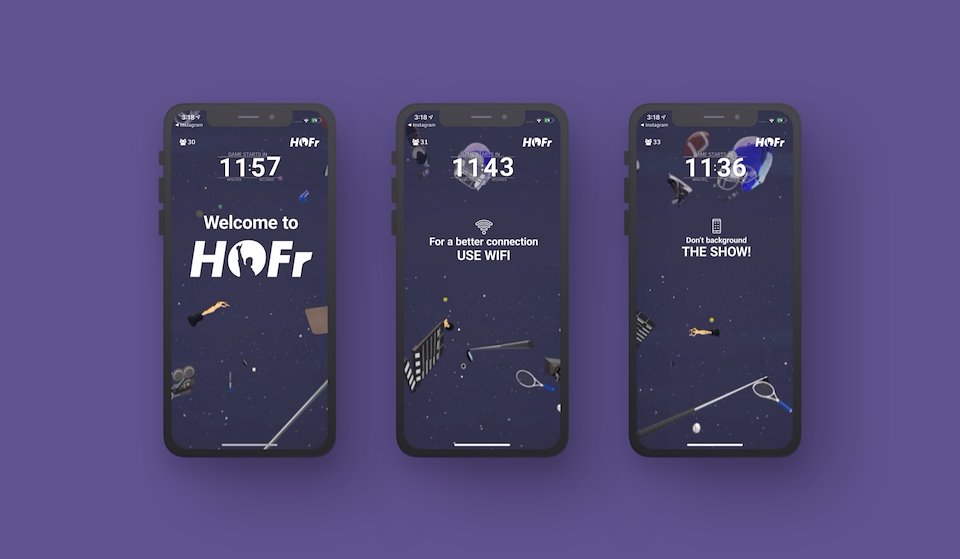 Users join a waiting room before the game starts. While here, HOFr teaches users how to play the game and gives tips for a good show.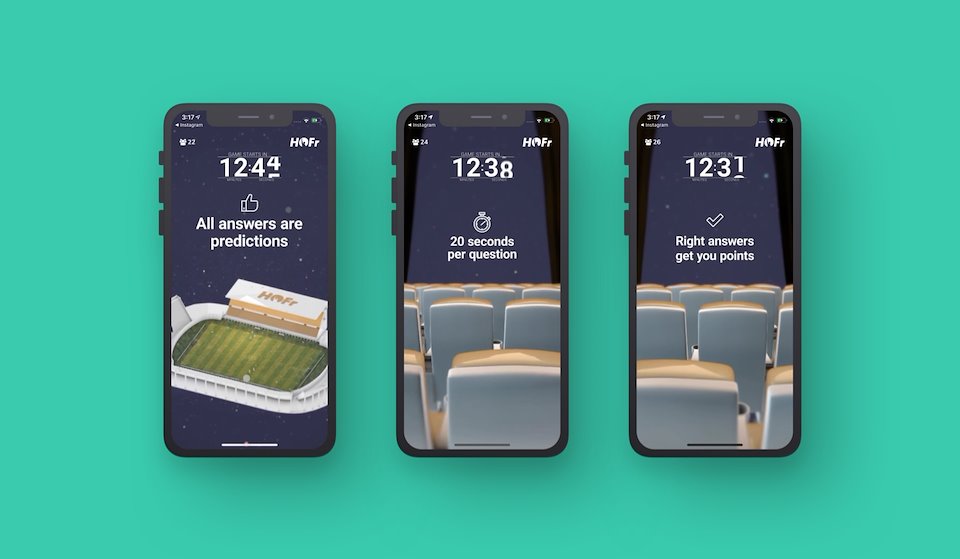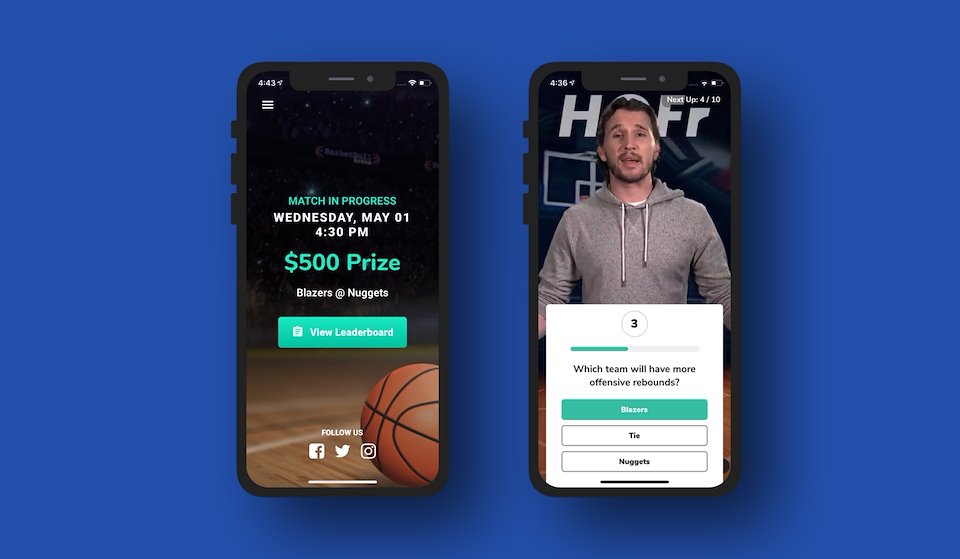 HOFr is a live predictions show based around a sporting event. Right before the event users have a chance to make predictions about the event.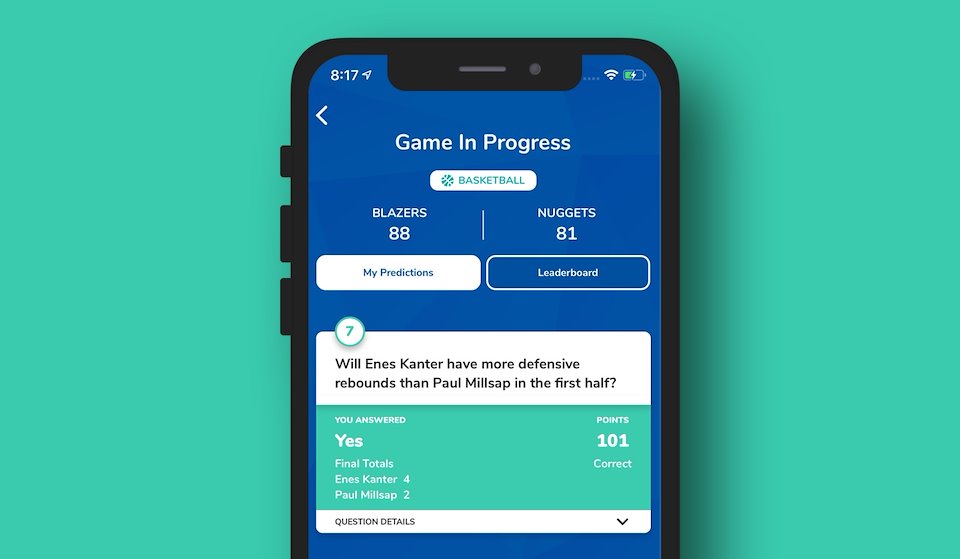 While the event takes place, users can track their progress on each question. Points are calculated dynamically, rewarding users for wild predictions.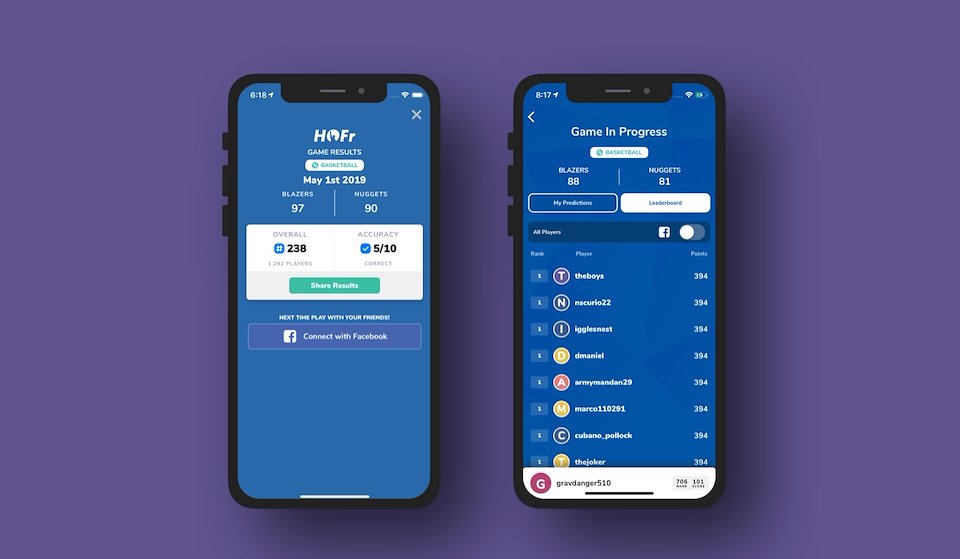 At any time users can see where they rank with the rest of the group, but can also sign in with Facebook to see how their friends are doing.
Previous
Chain
Next
Bart Thing